By Magdalena Boulet


"There are friends in life, people that you know and are well acquainted with. And then there are friends – people who are with you through life's triumphs and failures, when your children were born, and to this day bring a smile to your face when you see them. This is the kind of friend Jack Daniels is to me." - Jim Ryun

I couldn't agree more with Jim Ryun. I feel exactly the same about Jack Tupper Daniels, my coach and mentor of over 10 years.

Jack's autobiography "Luck of the Draw" was just released and I couldn't be more proud of not only knowing Jack but also most of all considering him my true friend. I have had the privilege to hear most of the stories he shared in his autobiography first hand…probably more than once but I love hearing them over and over again because his life is truly an inspiration to many of us young coaches and athletes.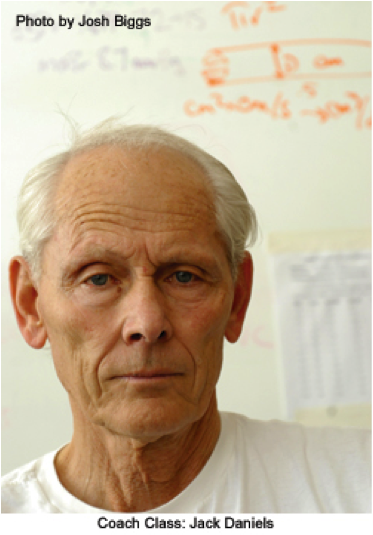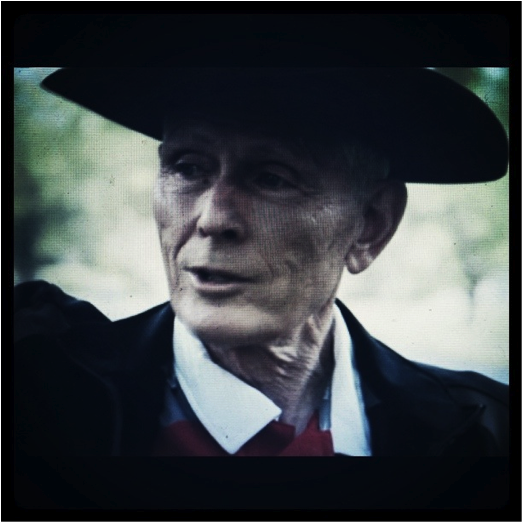 Jack has influenced, inspired and motivated me for years. The other day while in Flagstaff for my annual altitude trip we went to the gym for a hill session on the treadmill. After my workout and his easy run Jack challenged me to do a pull up using only one finger from each hand. Yep…my coach is a badass for sure! I on the other hand have a hard time doing a pull up using both hands and all ten of my fingers.


When Jack was writing his autobiography, he asked me if I would write something about him for his book. I was honored to be counted among his friends and describe how I met him and what he means to me. I would like to share with you today what I wrote about Jack that day. To see comments from great runners like Jim Ryun, Fam, Penny Werthner, and even the former president of the American College of Sports Medicine you will have to purchase the book…enjoy the stories!



How Jack Daniels changed my life



When I was an undergraduate exercise physiology student at the University of California, Berkeley back in the mid 1990's, my interest in altitude training and athletic performance lead me to numerous research papers written by Dr. Jack Daniels. I knew from my research that he was a very well regarded coach and pioneering research scientist. Never for a moment did I dream that one day I would have the privilege of meeting Jack in person, let alone be coached by him for years to come.

The 1997 5000m NCAA Championship was my last race as a CAL Bear, where I placed third. This was the end of my college career and also a new beginning. I graduated from Cal with a strong desire to coach and a dream of becoming an Olympian.

It wasn't until the fall of 2000 that I decided to train for the marathon. I did not know much about the marathon so I turned to research. Once again, research led me to the one and only "Running Formula" book written by Jack Daniels. I read the book, trained for my first marathon and in April 2001, finished third in the Cleveland Marathon in 2:44:57.

One year later, the opportunity of a lifetime fell into my lap. Jack was relocating to Palo Alto, CA to work with the Nike Farm Team, a post-collegiate elite development group. I finally met Jack in person in the spring of 2002. He became the key to my success in marathon training and racing. By May of 2003, at the Pittsburgh Marathon, I improved my best time to 2:31:38. Then placed fifth at the 2004 Olympic Trials, with a PR of 2:30:50. After taking a break to give birth to my son in 2005, Jack brought me back to PR again at the 2008 Olympic Trials, where I ran 2:30:19, placed 2nd and qualified for the US Olympic Team.

So far, a decade long training journey with Jack on my side has allowed me to collect many wonderful memories. My favorite Jack saying to this day is when he says after I had a good effort in a workout; "good dog, Chewy". I remember the feeling of confusion the very first time I heard him say that to me. I turned to my teammates and said; "did Jack just call me a dog?" I have learned over the years that it is a privilege to be called a dog by Jack because that means you just had a really good workout. It's my goal these days to have workouts that are worthy a good dog mention from Jack. If it were not for the "good dog" workouts I would have never achieved my dream of becoming an Olympian.

After so many years, Jack is much more then a coach, he is mentor and a life long friend. I deeply cherish our friendship and I look forward to many more years of sharing my journey with Jack and his wonderful family.

Chewy