By David Torrence
So, as high performing athletes, you probably hear about us getting massages, chiropractic adjustments, acupuncture, and who knows what else in order to maximize the recovery process and to prevent any injuries. These things are great ways to keep the body healthy, but even still we're always looking for the next new thing.
Just recently I tried a hyperbaric chamber where oxygen levels are tripled in order to saturate your red blood cells and repair damaged muscles.
(great place for a nap, as long as you're not claustrophobic)
Last year I went to Roseville, CA to try out US Cryotherapy, where you go into a small room and are exposed to extreme cold temperatures for a few minutes. It is believed that the cold will stimulate the body and help with recovery or priming for a workout.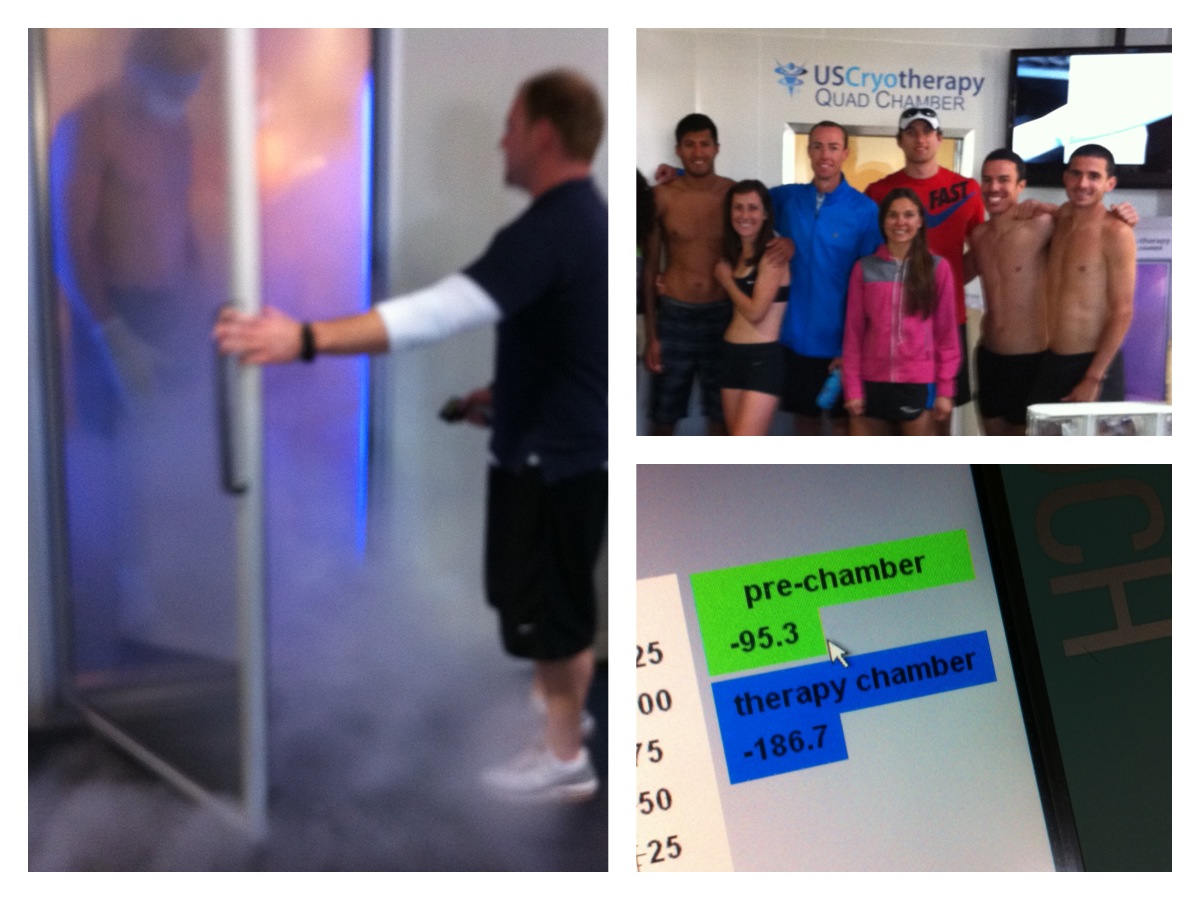 (Those numbers are the degrees Fahrenheit.)
But when I started to get some knee pain after working out for a while, sometimes you just have to back to the basics.
Active Release Technique, more commonly known as "ART", has been something that I really haven't gotten done lately. With all the different methods of healing the body, you kind of forget about the ones that have worked for you in the past. So when my knee started to get a bit tight, and some of these other methods weren't really working, I remember how sometimes you just gotta go DEEP.
And while I was in Sarasota, Florida for a training camp, I met up with Dr. Catherine Martin who got the job done.
(this pictures was basically me, minus just a tiny bit of muscle)
She dug in to my leg and released some adhesions and broke up some scar tissue, with nothing more than her thumb and clever body positioning. And I remembered…sometimes you just gotta rip things up to get the body re-healed and working again.
So next time you may find yourself in a bit of a bind with an injury or other problem, don't forget about the techniques that may have helped you in the past. They worked for a reason!