Despite it being the sunniest day in BAXC history, this Sunday morning at the Polo Fields ALSO happened to be the coldest one as well. But even with temperatures dropping under 30degrees in the early hours of the meet, the masses still came out to Golden Gate Park for a great day of Cross Country!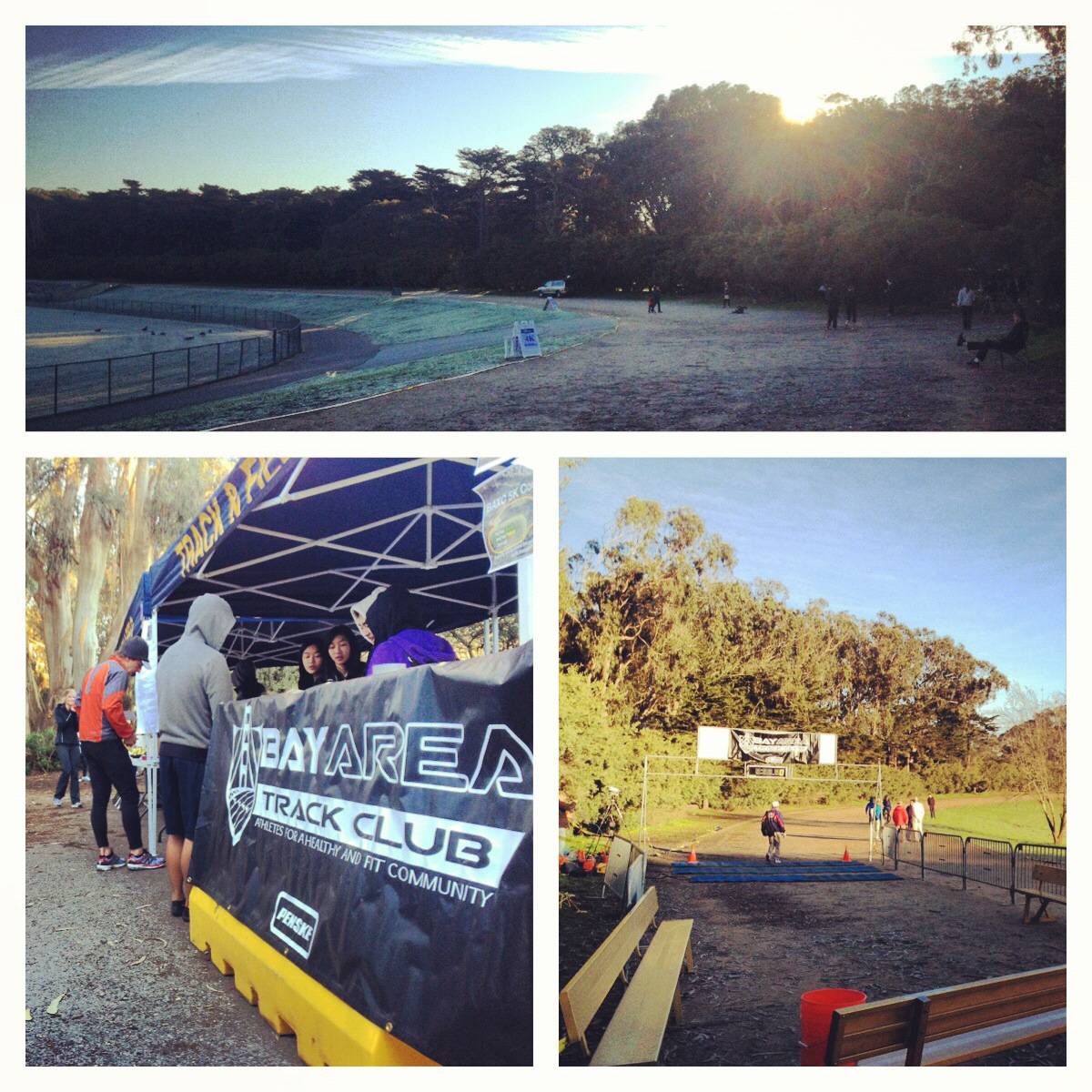 First up was the Open/Community 5k XC, where local High School Athlete at Marin Academy James Kinney took 1st place honors not just in the Junior division, but OVERALL as well! Not too far behind him was local legend Alan Reynolds, who ran a very honest 17:42 to capture the Master's title! And not only did he accomplish this feat, but then he decided to come back for more in the Men's 8k as well!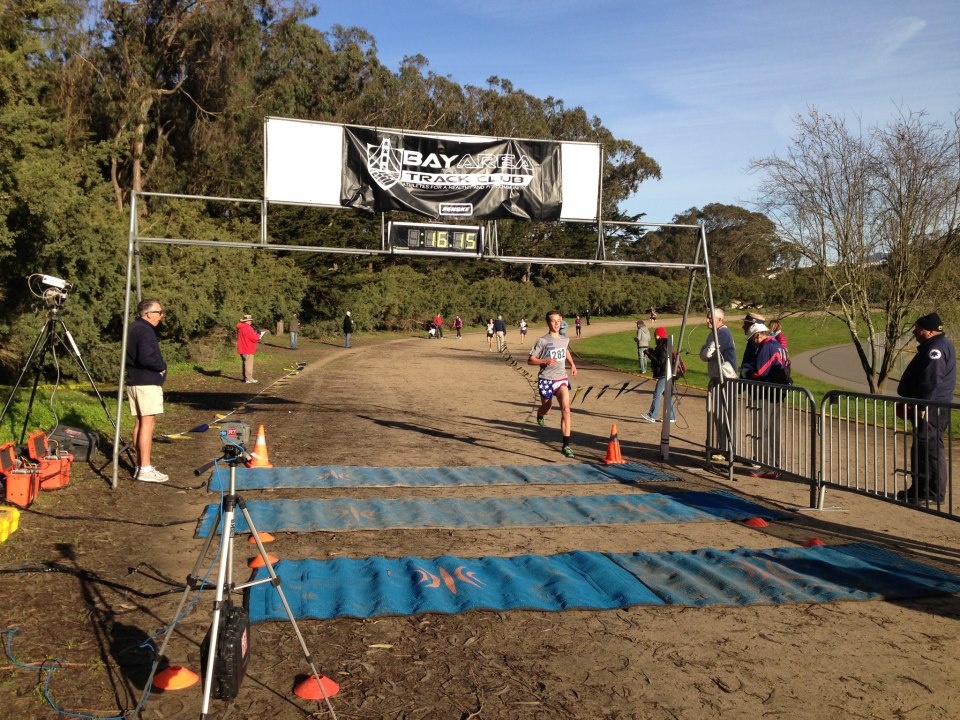 (James blasting a 16:19 5k!)
The top female was Liz Gottlieb with an 18:53, and right behind her was Julia Bounds with Oak Hill Racing who ran an impressive 19:07 to capture the Junior Girls title at just 13 years old! Heather Hitt captured the Masters title in 23:36.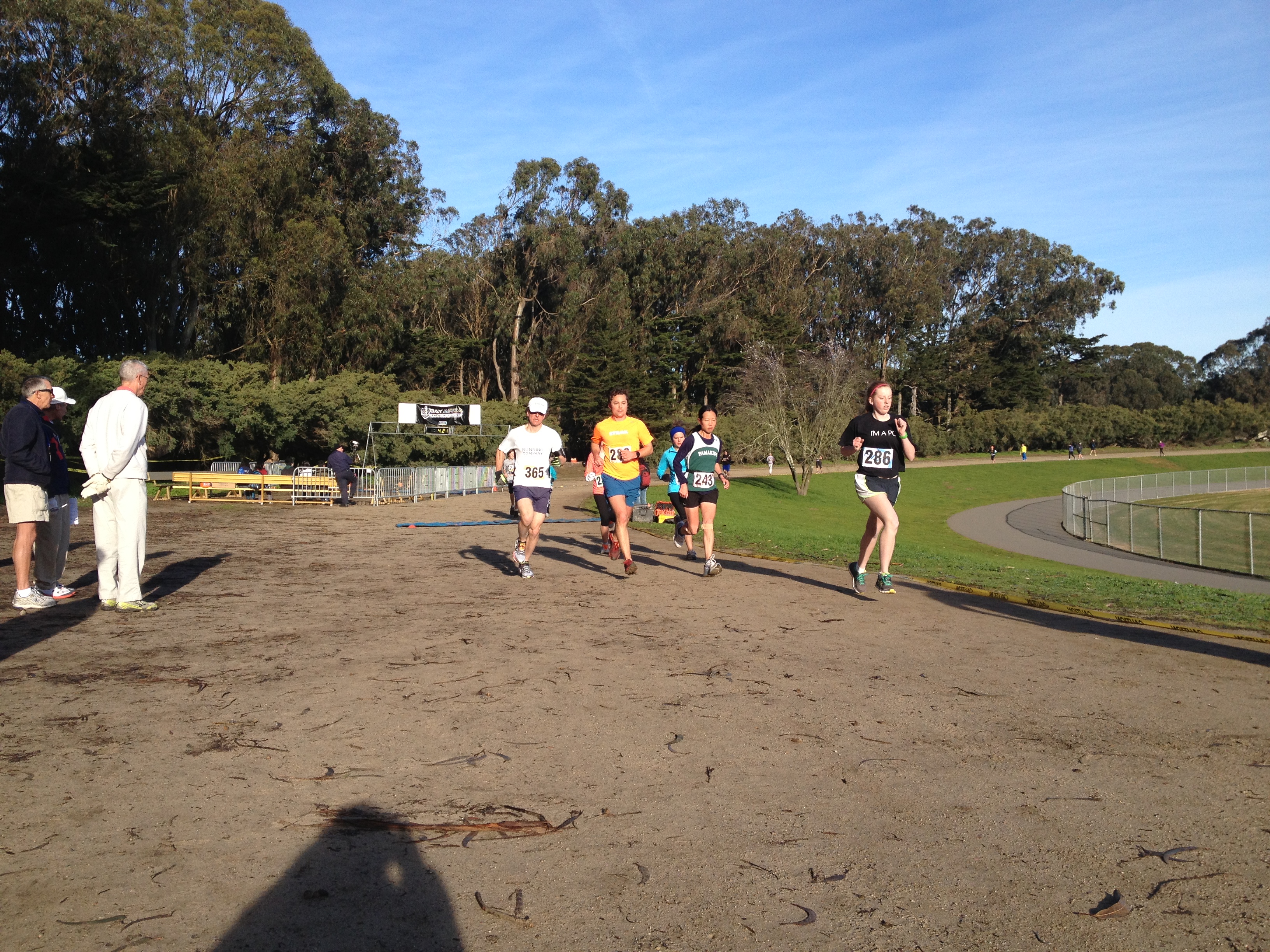 (madness in the Community 5k!)
Next was the Open Women's 6k. A highly competitive race for local Olympians and National Champions, as well as some athletes that travelled in from as far as North Carolina!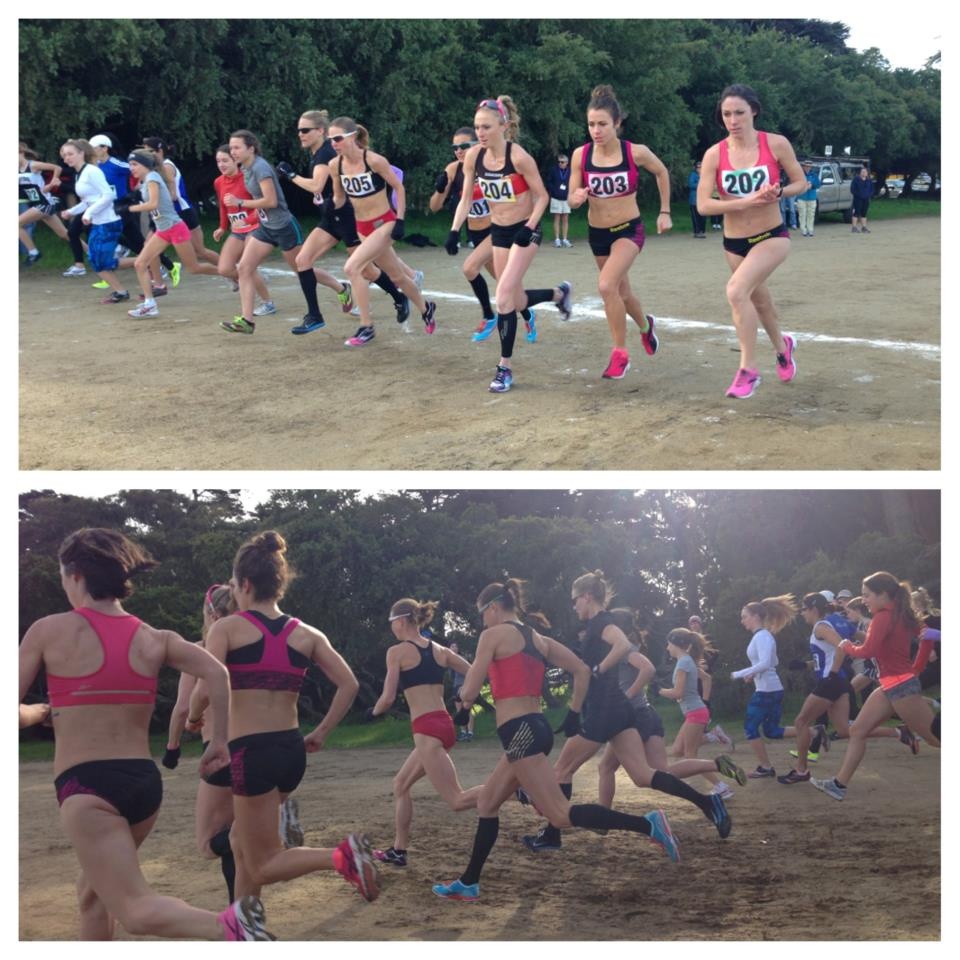 (And they're off!)
The race immediately separated into a pack of five, with Alissa McKaig, Chelsea Reilly, Magdalena Boulet, Sara Crouch, and Clara Petersson all tightly bunched together for the first 2k.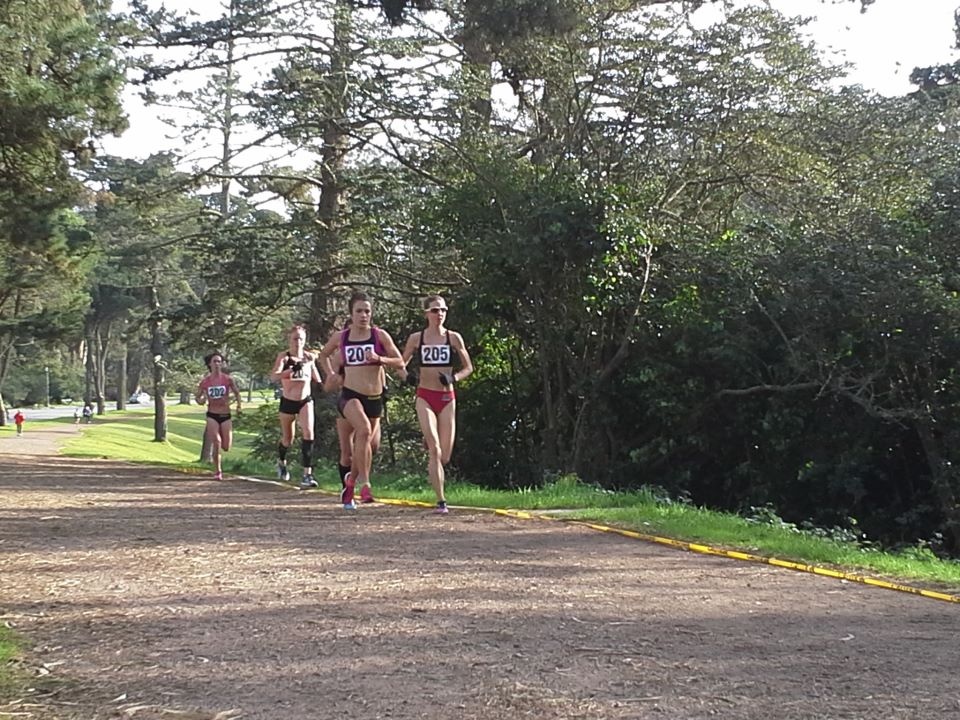 (on the back stretch of lap2)
After the sceond lap, it was apparent that Alissa and Chelsea were going to duke it out over the final 2000m, with Alissa leading but Chelsea right on her shoulder. But when they came back onto the Polo Fields for the final 200m, it was Chelsea Reilly who had made a BIG move over the final 1k to pull away and finish as our 6k Champion in 19:39!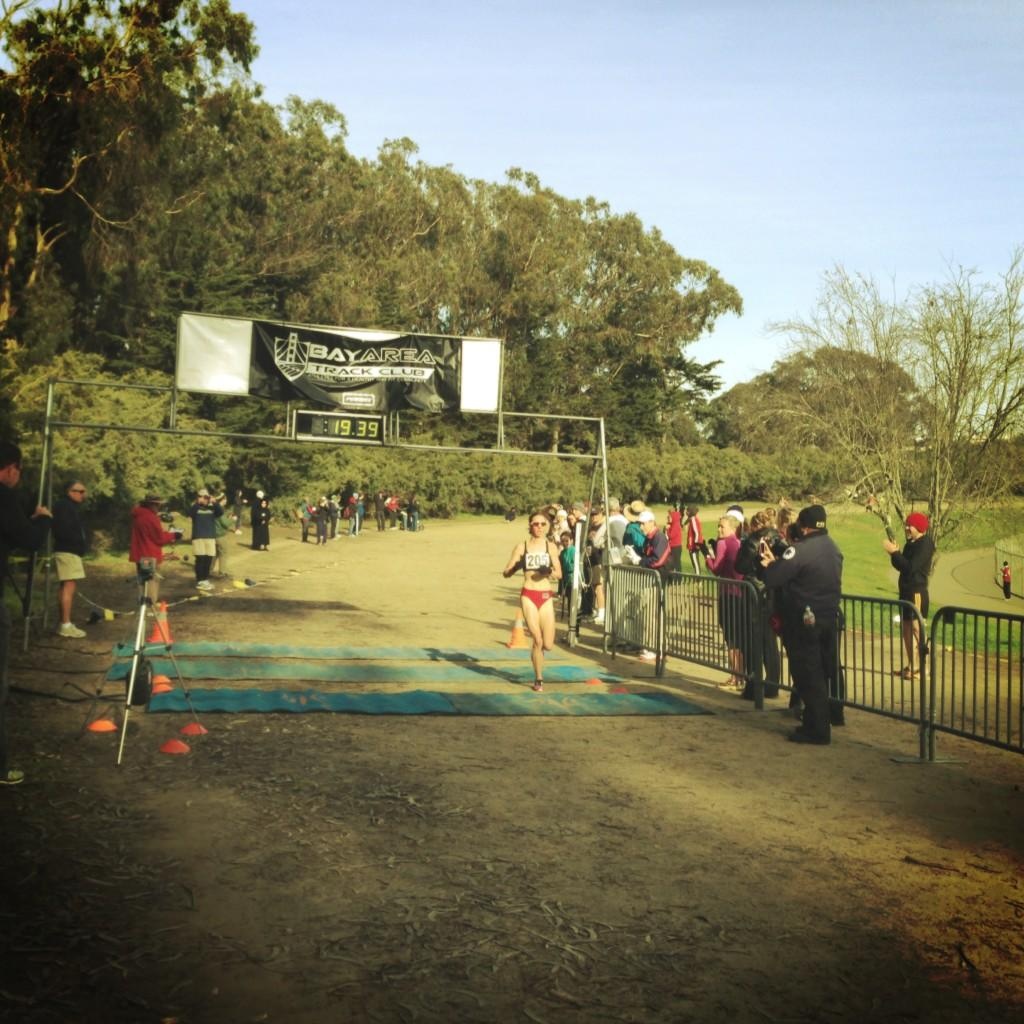 (That was a 3:01 last 1k!)
Magdalena Boulet finished in second in 19:55, with Alissa McKaig in 3rd at 19:59. Clara Peterson ran 20:17 for 4th, and Sara Crouch (despite a rolled ankle on lap 2) rounded out the top 5 in 20:37! Great job ladies!
As the sun shone down, the last professional race of the day was the Men's 8k XC! This featured a deep field with athletes respresented from ZAP Fitness in North Carolina, McMillan Elite in Arizona, Team USA Minnesota, and local elite Bay Area Runners.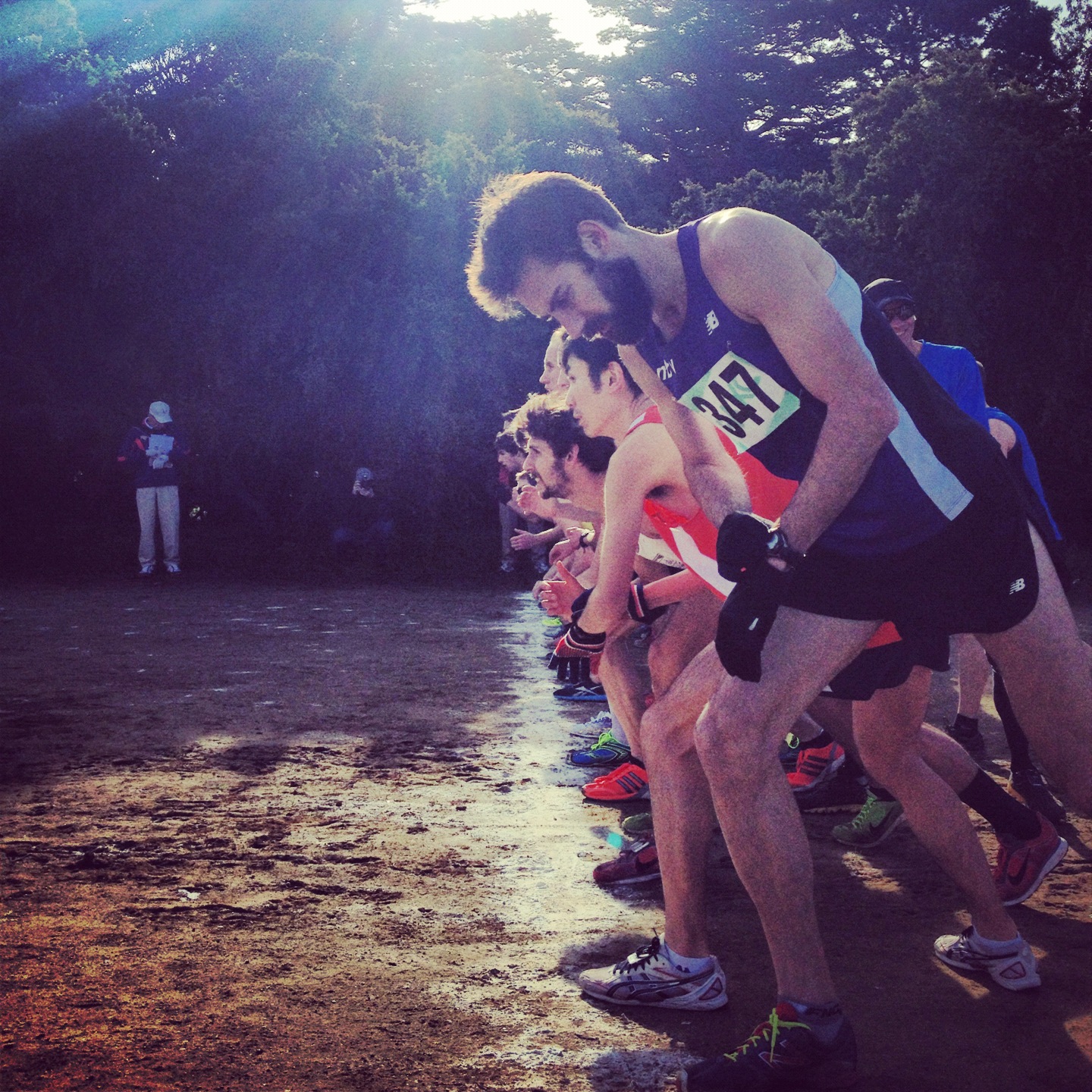 (Get set.....)
In contrast to the Women's race, we had a clear leader before they even left the Polo Fields! Cameron Bean of Zap Fitness had taken off with what looked like a 10m gap over the rest of the field. As they came by the first lap, Cameron was still in the lead, with a group of about 5 runners working together to chase him down.
As the runners approached 4k, not much had changed! Cameron now had about a 15m lead, but you could see the chase pack getting a bit more anxious, as Jonathan Peterson (Team USA Minnesota), Yosef Ghebray (Oakland), and Scott Smith (McMillan Elite) were all bunched together.
Their patience apparently paid off when they came by 6k with one lap to go. Yosef Ghebray had the clear lead, although Cameron Bean and Jonathan Peterson were still holding on.
As the runners entered the Polo Fields for the last time, you could see the pain in Ghebray's face as he may have made his move too early in the race. Jonathan Peterson and Cameron Bean were duking it out, and during their fierce battle for second, it looked like Jonathan might have been able to catch the leader.....but Ghebray had timed it perfectly, and became our Men's 8k Champion in 23:36!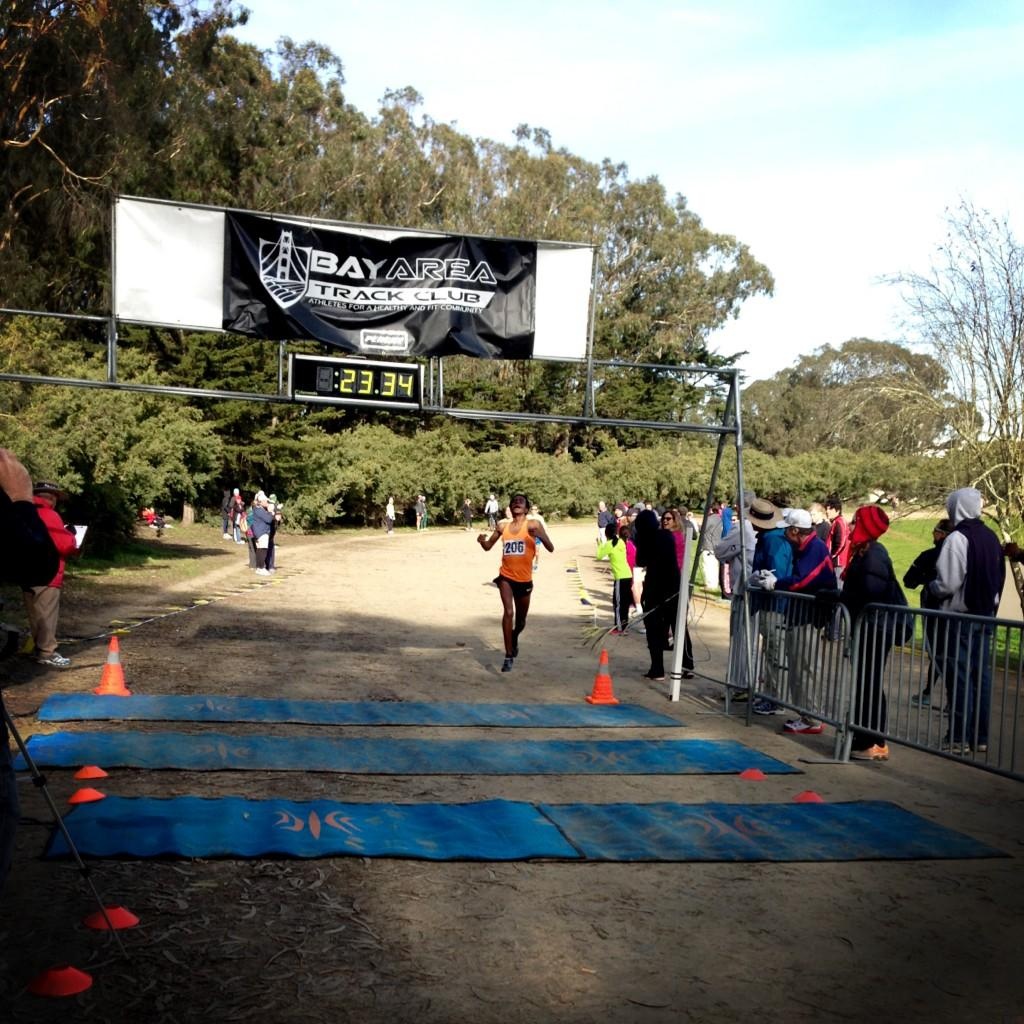 (beasting in Golden Gate Park)
In second place was a late charging Jonathan Peterson (23:38), and hanging onto third despite leading the majority of the race was Cameron Bean (23:39) showing some of that steeple strength. In 4th place was Scott Smith (23:53), and in 5th Julian De Rubira (23:54).
Full Results!
For more Interviews and Race Footage, please go to our
coverage page on Flotrack!
And now the last race of the day was a bit...tinier. The Kids Race ended the day, and it is always a major Fan Favorite!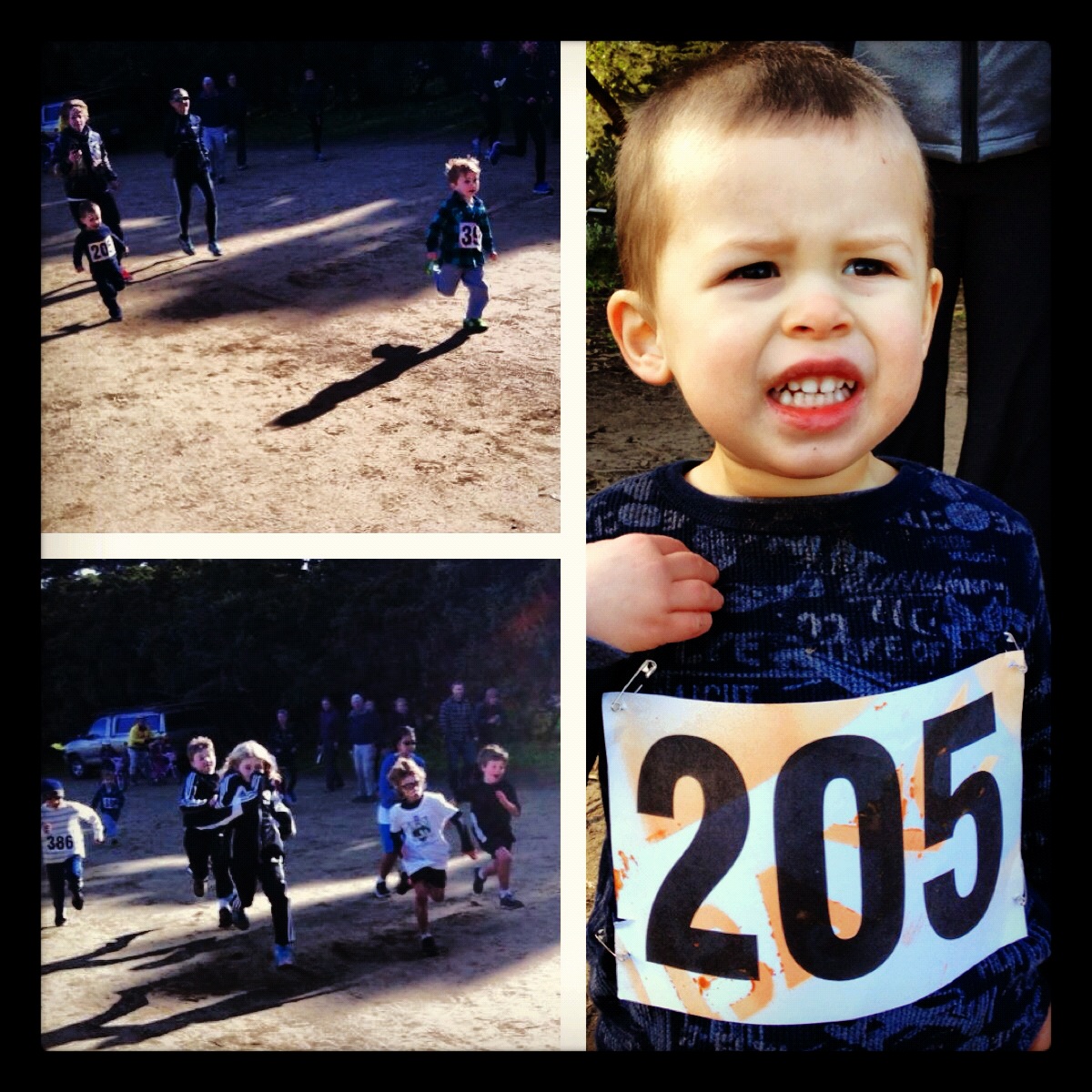 (So much intensity)
Lastly, during the Award Ceremony, we announced that the GREEN BIBS won the meet, with their top runners having the lowest total score. Everyone on the Green team went home with American Apparel BATC sweatshirts!
At this time we would like to thank our sponsors: Transports, Sports Basement, GU, Track & Field Athletes Association (TFAA), USATF Foundation, Nathan's, Penske, the Fairmont Hotel SF, and our many generous individual donors. We could not have had this meet without your support, thank you!
So from all of us at the Bay Area Track Club, we want to say THANK YOU for coming out and having fun at the 3rd Annual Bay Area Cross Challenge! We hope you had a great time, and will come back next year!
PLEASE leave comments on what you think can make the event better, we take fan input heavily into consideration!
Until next time, Happy Running!
Updated on May 21, 2013, 1:01pm