This past Saturday several BATC athletes arrived at Campolindo High School to put on a full track clinic for over a hundred high school and middle school students. Lead by Magdalena Boulet, Alysia Montano, Garrett Heath, Mark Matusak, Jake Schmitt, and Clara Peterson, athletes went through several skill enhancing stations.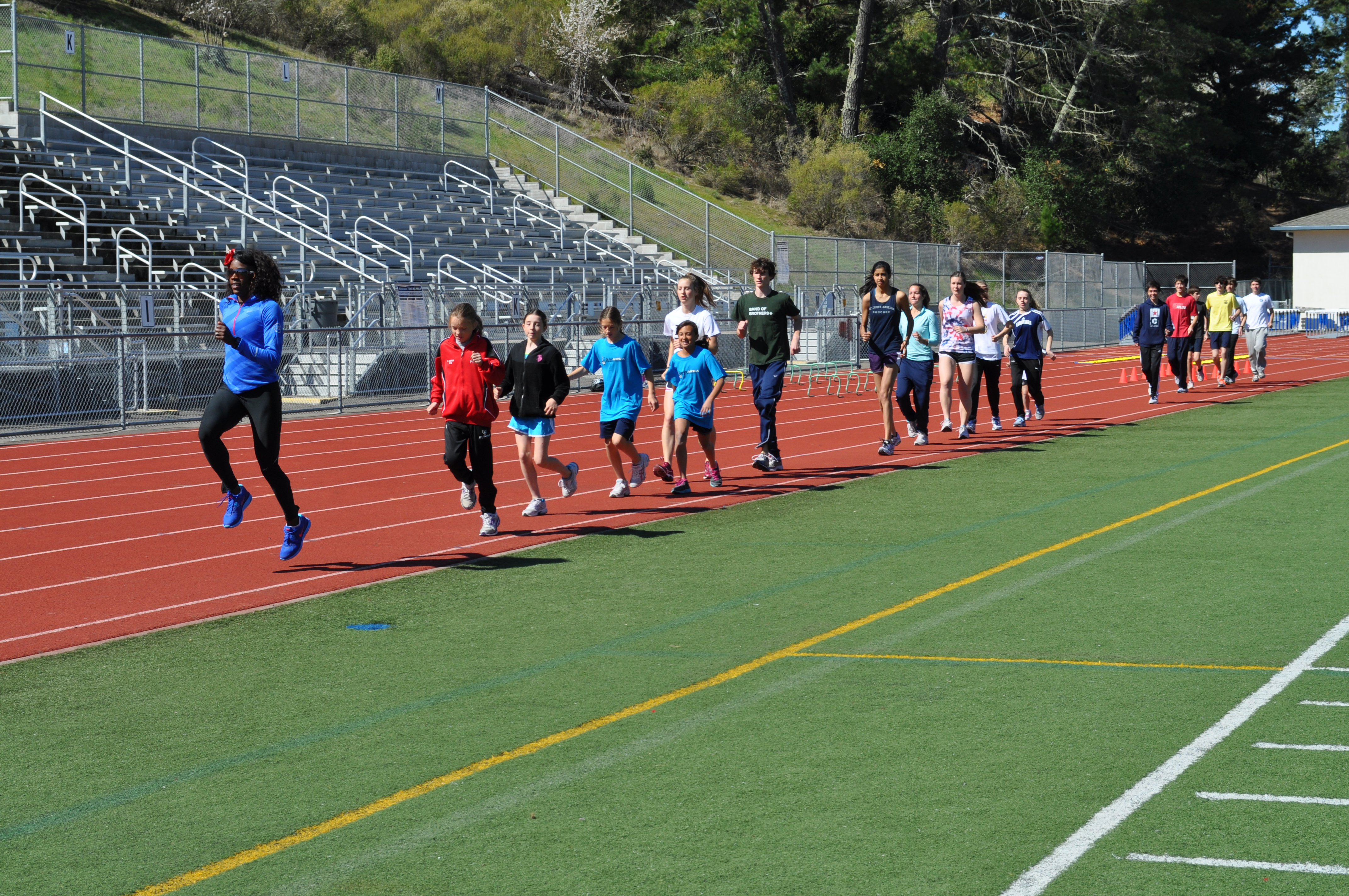 Five stations broke the masses of excited athletes up into smaller groups where they learned valuable skills towards improving both technique and knowledge. Heath and Schmitt started the rotation with the proper and effective warm up demonstrating both key drills and stretches. Kids then moved to Montano where she gave great information and skills on improving the ever important speed component of racing. After, the athletes went to Magdalena to get a full rope stretching and injury prevention lesson. Then they headed over to Matusak who gave great exercises for improving general strength and conditioning. Finally the athletes ended at Magdalena's husband, Richie Boulet, where he taught the value of wearing the correct shoes for both practice and competition. Through these stations the athletes were able to get a very well rounded lesson on skill development and track education.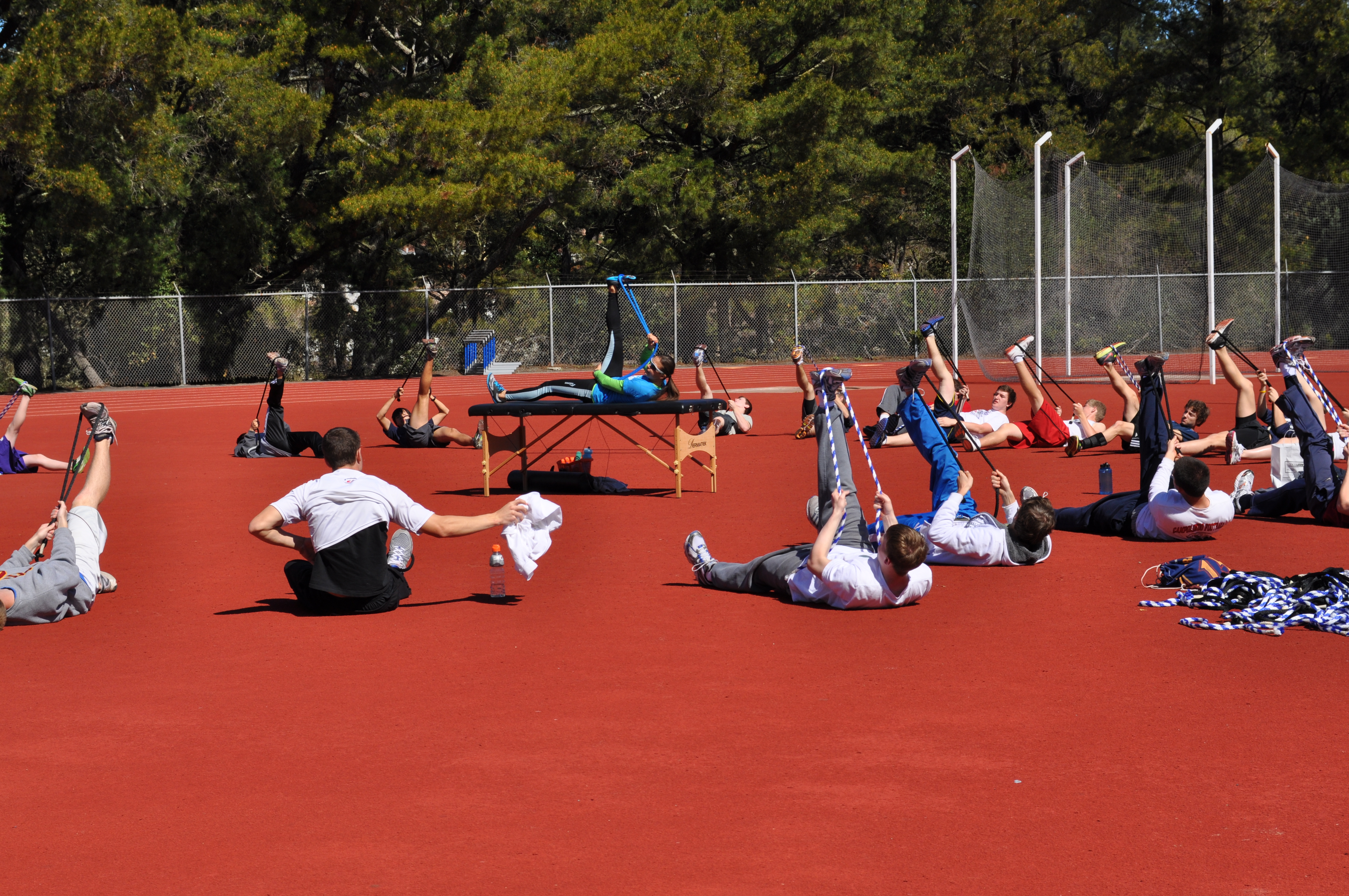 After running through all the stations the kids made their way back to the stands for a "Q and A" session and trivia game. The BATC coaches had a fantastic time sharing the importance of living healthy lifestyles while competing at the highest levels and the kids really seemed to appreciate the wealth of information. All in all it was a beautiful sunny day for track and field and a very successful day for both BATC athletes and the youth of our community.
An appreciative parent, Emmelie Sabatte Woo, RN, MSN, had this to say after the clinic:
"Thanks so much for the great afternoon! My second grader really enjoyed all the activities and information shared by the instructors/athletes. The club members were so enthusiastic about their sport and not only taught the kids tips to improve performance and prevent injury, but to also the importance of life-long exercise for good health. I would happily recommend any camp put on by the BATC for any child interested in track."
Of course, we would also like to give a big THANK YOU to Campolindo High School Track and Field Coach Chuck Woolridge for not only providing his facility, but also his fantastic team. They were phenomenal hosts.
Updated on May 18, 2013, 4:48am